Business Car Finance Brokers Brisbane
Find out what you can borrow from the business car finance specialists.
Receive a FREE assessment of your finance options and borrowing ability within the next 24 hours - No obligation.
With Fast Settlements and Access to 25 Lenders, Look No Further for a Great Finance Deal for Next Your Business Car
Need a 4WD work vehicle like a Toyota Hilux or Landcruiser, or perhaps a ute? Whatever your business car or vehicle needs, you'll be talking to one of the leading finance brokers who can assist you when you talk to ASA Finance Group.
ASA Finance Group are the experts in getting new and used business car finance deals done, fast and easy.
First, we'll determine what you can borrow so you know what vehicle you can afford to look for. We'll make sure you're all approved even before you talk to the dealership or seller and do the best to take the stress out of your new purchase and make it easy for you, every step of the way from your initial call to settlement. 
ASA Finance Brokers Can Assist You To...

Assess your situation & eligibility
Calculate your borrowing power
Match Car Loan Lenders to Find Your Solution
Affordable Monthly Repayments
Complete the Application on Your Behalf
Car loan term: 1-5 years
24 hour settlements
can refinance old car loans
can finance insurance, fees & extras
Dedicated Car Buying Service
For Loans Up to $150,000
Business ABN
Let us know what you are buying
Tell us what you do
Depending on your situation, no financial statements will be needed
Need More Than $150,000?
Financial statements may be required at this point. Our finance expert will assess your lending capacity to ensure you get the best possible outcome.
Enquire on Business Car Loans with ASA Finance Group Your Brisbane Broker
Choose Your Car
Meet with a Broker
Sign Documents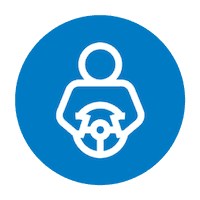 Drive Away New Car!
Business Car Finance Brisbane FAQs
Here are some simple answers to some of our most commonly asked questions.
Can't find an answer to your question? Contact Us today to discuss your specific financial needs.
Fast Approvals for Business Car Loans. Call Now for a Fast Assessment of Your Borrowing Capacity to Get Your Car Purchase Underway.