Fast Approval for Your Business Car Finance
Get the finance you need for your next business car, fast and efficiently with our 25 lenders!
Receive a FREE assessment of your finance options and borrowing ability within the next 24 hours - No obligation.
With Fast Settlements and Access to 25 Lenders, Look No Further for a Great Finance Deal for Next Your Business Car
Need a 4WD work vehicle like a Toyota Hilux or Landcruiser, or perhaps a ute? Whatever your business car or vehicle needs, you'll be talking to one of the leading finance brokers who can assist you when you talk to ASA Finance Group.
ASA Finance Group are the experts in getting new and used business car finance deals done, fast and easy.
First, we'll determine what you can borrow so you know what vehicle you can afford to look for. We'll make sure you're all approved even before you talk to the dealership or seller and do the best to take the stress out of your new purchase and make it easy for you, every step of the way from your initial call to settlement. 
ASA Finance Brokers Can Assist You To...

Assess your situation & eligibility
Calculate your borrowing power
Match Car Loan Lenders to Find Your Solution
Affordable Monthly Repayments
Complete the Application on Your Behalf
Car loan term: 1-5 years
24 hour settlements
can refinance old car loans
can finance insurance, fees & extras
Dedicated Car Buying Service
For Loans Up to $150,000
Business ABN
Let us know what you are buying
Tell us what you do
Depending on your situation, no financial statements will be needed
Need More Than $150,000?
Financial statements may be required at this point. Our finance expert will assess your lending capacity to ensure you get the best possible outcome.
Enquire on Car Loans with ASA Finance Group
Choose Your Car
Meet with a Broker
Sign Documents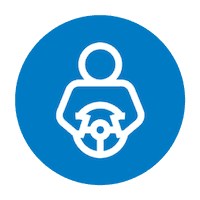 Drive Away New Car!
Car Finance Broker Brisbane FAQs
Here are some simple answers to some of our most commonly asked questions.
Can't find an answer to your question? Contact Us today to discuss your specific financial needs.
Using a broker gives you the power over your Car financing. ASA Finance will contact lenders for you and provide you with a personalised list of options, based off your financial situation, for you to compare. Normally you would have to go to many lenders to find the best new and used car finance deals. Each lender would perform their own credit check putting more marks on your credit history, which can be devastating if one fails. Not only does this take a lot of time, it could hurt you financially! ASA can get your car financed in 24 to 48 hours with one credit check, allowing you to get the best deal, saving you time and money. 
We can have a list of different car finance deals from multiple lenders in front of you in as little as 24 hours, however, it's more dependent on your financial position than it is our lenders. Once a loan has been accepted the money will then be sent to the seller.
ASA Finance is based in Brisbane and we do great car finance deals for all our Brisbane customers, but we operate Australia wide. So don't be afraid to come to us for a great car finance deal whether you live in Perth, Melbourne, or Alice Springs!
All applications for new and used car financing will require a review of your full financial situation, including a credit check. We can find the best lender for you and leave this up to them. But do not worry we will only submit an application to the lender who we feel will best suit your needs thus reducing the risk of multiple hits on your credit file.
Unfortunately no. Without 6 months of financial, trading history the lenders will not feel secure about your ability to make payments. By all means contact us once you have 6 months of trading history. 
Fast Approvals for Business Car Loans. Call Now for a Fast Assessment of Your Borrowing Capacity to Get Your Car Purchase Underway.